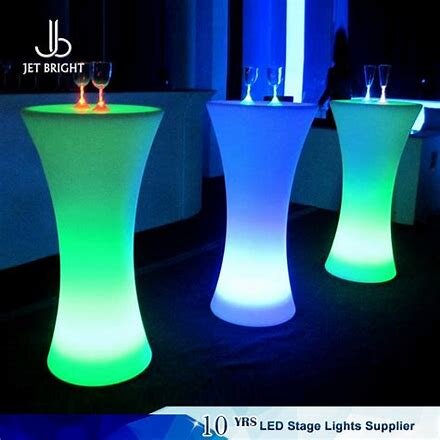 Description
LED Cocktail Table Rental
Our LED Cocktail Table rental is the perfect addition to any event or party. With its sleek and modern design, it will add a touch of elegance to any setting. The table is made with high-quality materials and features a durable acrylic top that is easy to clean and maintain.
The LED lights embedded in the table can be set to a variety of colors, allowing you to create the perfect ambiance for your event. You can choose from a single color or set the lights to change colors automatically, creating a fun and dynamic atmosphere.
The table is also designed with convenience in mind. It features a built-in battery that can last up to 8 hours, allowing you to use it anywhere without the need for cords or electrical outlets. The table is also lightweight and easy to move, making it perfect for both indoor and outdoor events.
Whether you are hosting a corporate event, wedding reception, or private party, our LED Cocktail Table rental is the perfect addition to make your event stand out. Contact us today to reserve your table and make your event unforgettable.