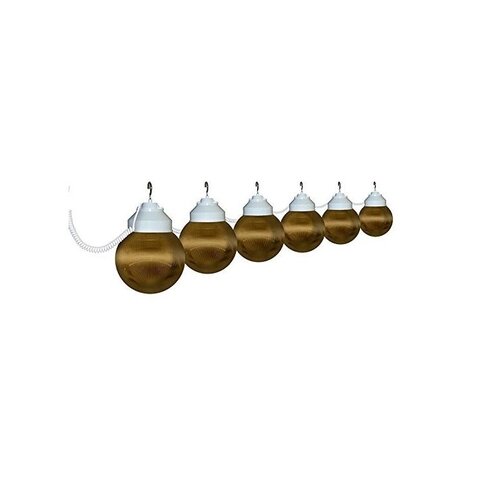 Outlets: 1 Household 110v
Description
Tent Lighting Bronze
Introducing our Tent Lighting Bronze, the perfect addition to any outdoor event or camping trip. This lighting solution is designed to provide ample light for your tent or outdoor space, while also adding a touch of elegance with its beautiful bronze finish.
The Tent Lighting Bronze features a sturdy and durable construction that is built to withstand the harsh elements of the great outdoors. It is easy to set up and requires no electrical wiring or installation, making it a convenient and hassle-free lighting solution.
With its bright LED bulbs, the Tent Lighting Bronze provides a warm and inviting glow that is perfect for creating a cozy atmosphere in your tent or outdoor space. The adjustable brightness settings allow you to customize the level of light to your liking, making it easy to create the perfect ambiance for any occasion.
Whether you're camping in the wilderness or hosting an outdoor event, the Tent Lighting Bronze is the perfect lighting solution to help you create a warm and inviting atmosphere. So why wait? Order yours today and experience the beauty and convenience of our Tent Lighting Bronze!