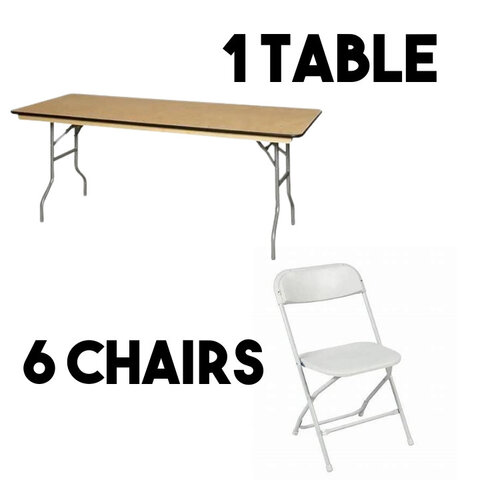 Description
1 Rectangle Table & 6 Chairs
You can count on us to cover all your party rental needs! This combo package features 1 large rectangle table along with six chairs. The tables and chairs feature a smooth plastic, easy-to-clean surface, making them ideal for guests of all ages. They also feature a folding design, making it easy to move around and store them as needed.
Book Your Tables and Chairs Rental Here
Count on us for high quality party rentals at affordable prices! All equipment is meticulously inspected and cleaned in between rentals to ensure that it is ready to meet your party planning needs. Make your reservation online, or call us directly at 512-294-2221.