Christmas Trackless Train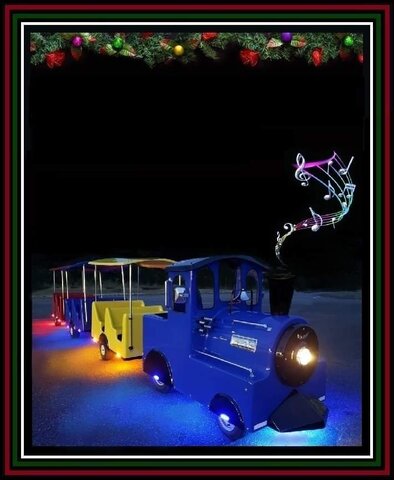 Description
Christmas Trackless Train Rental
3 Hour Rental $100 Per Additional Hour
Looking for a fun and festive way to transport your guests during the holiday season? Look no further than our Christmas trackless train! This adorable train is perfect for holiday parties, parades, and other special events.
The train is designed with a festive Christmas theme, complete with bright red and green colors, holiday lights, and even a Santa Claus figure at the front of the train. It can seat up to 18 passengers at a time, making it a great option for larger groups.
Our trackless train is also incredibly easy to operate, with a trained driver who will take care of all the details. All you need to do is sit back, relax, and enjoy the ride!So if you're looking for a unique and memorable way to add some holiday cheer to your next event, be sure to book our Christmas trackless train today. Your guests will love it!
Jump Around Party Rentals offers the coolest train ride in Austin and it's surrounding cities. If your looking for a trackless train to spice up your next event, you must plan ahead and map out a trail that is smooth for your guest. Please make sureyou make a trail where people won't cross paths with the train. All Chidren under the age of 5 must have the supervison of a parent or a caretaker at all times. Please note the maximum weight per train car is 700 pounds