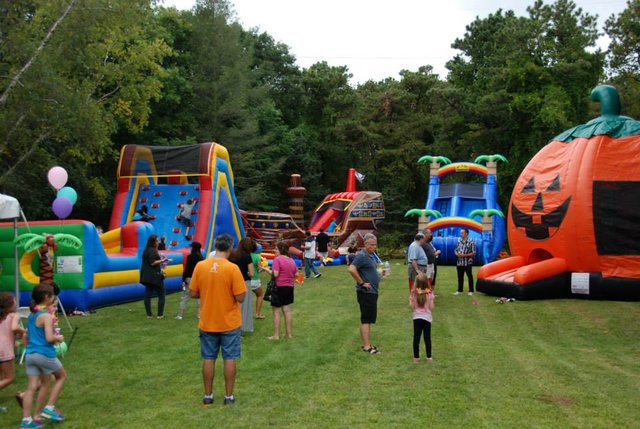 Temple's #1 Choice for Party Rentals
Bounce House Rentals in Temple
Welcome to Jump Around Party Rentals, your premier choice for bounce house rentals in and around Temple! Outfitting a party or event can be tricky, especially when working with unique themes or celebrations! Tha's exactly what we're here to do: we can provide you with exciting and dynamic party rentals that let you take your party to the next level!
With a massive selection, we're able to cater to any type of party or event! Celebrating the latest UT victory? Maybe you're planning a graduation celebration for a Temple High alumni, or looking to commemorate an upcoming birthday for a loved one. Whatever your occasion, we're able to cover all your bounce house and event rental needs in Temple! The best part is that we do this at affordable costs that will keep you as happy as your guests!
See for yourself and explore our collection of Temple bounce house rentals here.
Choose from the Biggest Selection of Bounce House Rentals in Temple
At Jump Around Party Rentals, we carry all kinds of bounce house rentals! Check out options like the Balloon Typhoon, the Cars Bounce House, the Jungle Toddler Zone, and the Happy Birthday Bounce House! All of our gear is professional grade and our dedicated staff thoroughly cleans and inspects each bounce house rental in Temple before every event.
Bundle and save with our Bounce House Packages! These bundles come with everything you need to get your party going, including tables, chairs, and delicious concessions!
We Take Your Bounce House Rental in Temple Directly to You!
At Jump Around Party Rentals, we do all the hard work for you! We can work with any type of venue, whether you're at home, in your backyard, indoors at a rented venue, or in one of the many beautiful parks in Temple! Who doesn't love to kick back and party at popular spots such as Miller Park or Oak Creek Park?
For outdoor locations such as these, remember to account for a power source! We can provide you with a portable generator rental as needed, so you can take your Temple party anywhere! As always, do your proper research on public areas such as parks by visiting the city Parks & Rec page!
Explore all of our Temple Event and Inflatable Rentals
Go beyond the bounce house with our wide assortment of party rentals! In addition to our awesome bounce houses, we've also got obstacle courses, inflatable water slides, combo bouncers, and even giant carnival rides!
We also have high quality gear such as tents, lightning solutions, speakers, and more! This means that we can outfit every aspect of your Temple party or event, whether you're hosting a private event, a school celebration, a work or church event, and more.
Reserve a Bounce House Rental in Temple
Whether you opt for one of our party bundles, or decide to pick and choose individual offerings in order to create a package tailored just for your event, you and your guests are guaranteed to have a great time! Rely on Jump Around Party rentals for all your bounce house rentals in Temple, and don't overlook the rest of our inventory either!
Book your inflatable today with a few clicks right on this website! When submitting your order, feel free to include important delivery information! To learn more, you can call us directly at 512-294-2221!